How to Wear Plaid This Fall
Plaid has surged back to the forefront of fashion for men. Plaid was a go-to power look for stylish men in the 1970's. But the often ridiculous plaid trends that followed made plaid patterns a frightful sight until now. What was once the go-to pattern for punk rockers, faux lumberjacks and techies has returned to its place in dandy excellence. Here are three ways you should wear plaid this fall and winter:
Wear Plaid as The Suit
Glen Plaid. Prince of Wales. Window Pane. If these terms are unfamiliar to you when discussing suits, you've failed in your quest for sartorial success. Yes, solid greys and navy blues are acceptable in any and every setting. But why be bland when you can be bold? Plaid wool suits like this one (shown above) from D.C.-area bespoke tailor Dash's of Old Town can inject an air of regalness and distinction into your look this season.
Wear Plaid as The Shacket
Is it a shirt? No, it's a jacket. Wait, it's a shirt and a jacket. It's a shacket or a carry-over from heritage trends true to outdoorsmen and hunting lore. The plaid flannel shirt/jacket can be worn as a base layer in colder weather. Another way to wear plaid is as an outer layer in mild yet breezy conditions. Buffalo or checker print plaid is a marquee pattern for FW14. Kanye West collaborator, Virgil Abloh, has eloquently produced a wearable shacket for the season.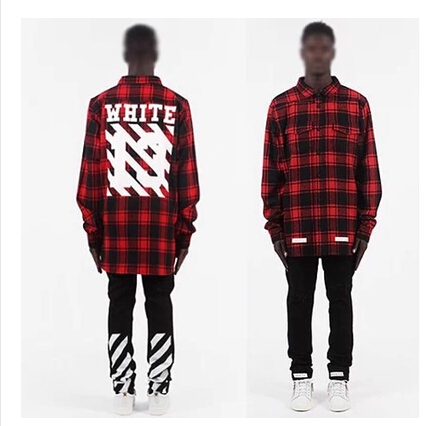 Wear Plaid as The Flannel Trouser
Adaptability and versatility are keys to sartorial success in the fall and winter months. It's the time of year where the daytime temperature may be quite comfortable with a chilled breeze. But the evening brings in a fierce, bitter cold. Protect your legs. Fend off the late year cool with some cool of your own. Invest in a pair of plaid flannel trousers like these from Tommy Hilfiger. Pair your trousers with a wool blazer and become the king of fall.
What's your favorite way to wear plaid? Tell us below or tag us in your plaid look on Facebook.